Commitment is a word and an act that many people fear. It's difficult for some to be obligated to one thing and one thing only, which is why I'm proud to say that I have used certain products religiously to the point where I've wiped them clean. There have been moments where I used my pinky finger to scrape off the residue glued to the corners of the packaging just so I can maximize the use.
It's hard to stay committed to one product and it's rare for some to finish something before buying another one. Has anyone used up a full tube of lipstick? (I'm almost there). However, there is an exception. There will be products that will suit you so well that it will become irreplaceable. For me, I've found a few that I've been committed to (I've even repurchased) and are well on its way to holy grail level.
I have a lot of skincare empties because I've recently suffered from bad cystic acne on both of my cheeks. Considering I have never experienced anything this bad before; I didn't know the right products to use on my face to alleviate the redness and the swelling.
Here's the thing: when you get breakouts after breakouts, you tend to become a little promiscuous with skincare products. I had several love affairs with various products and I'm sure it made my skin worse but hey, you need to date before you find "the one", right?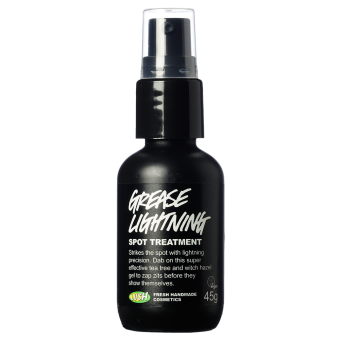 This product is infused with tea tree oil which I hear is good for drying out pimples. It has an Aloe Vera gel base so it also helps with soothing the skin. I first tried this product as a sample and I noticed that it dried out my pimples well, but it's not as strong as the Mario Badescu Dry Lotion.
I am not embarrassed to say that I have 4 empty bottles of these bad boys in my room. This spray has a multi-purpose use – a setting spray, toner and a good pick-me-up for when you feel like you need a little spray of water on your face to wake you up. In addition, the smell is so therapeutic, I spray it when I'm stressed.
This is a product that has gained a lot of praise from numerous publications such as Elle, Allure, Teen Vogue, etc. It was even featured on Kylie Jenner's Snapchat stories. I've been using this dry lotion for a year now and it does exactly what it does: it dries your pimples. It even dries the skin surrounding it and it gets all flakey. Nevertheless, if you want a quick way to get rid of a pimple, this product does it overnight.
What happens after an intense breakout? Hyperpigmentation. There are dark spots all over my cheeks and I needed a product that would help get rid of them. At the Body Shop, the clerk recommended that I use this product. Not only does it help with hyperpigmentation, it provides radiance to your face. I've been using this product for six months now and I've recently purchased a new bottle of it. Ever since my face has brightened. It hasn't completely removed my dark spots (that would take years), but it's definitely helping.
Before this lip balm, the ones I've used in the past would do the opposite of moisturizing. The product would build up on my lips and it would peel off. In fact, you'll find this lip balm in the men's section at Sephora. This lip balm, however, keeps my lips moisturized overnight – I'd wake up in the morning and the product is still on my lips! Youtuber Jackie Aina (who I watch religiously) also swears by this lip balm!
This cleanser is unlike the ones you may be familiar with. It's a non-foaming cleanser with a gel-like consistency. When you apply it to your face it's as if you're putting lotion on a wet surface. This product contains Alpha Hydroxy Acids (AHA) from papaya extracts which help exfoliate the skin. What I like about this cleanser is that it doesn't dry out my skin after I wash it. My skin feels extremely smooth after I pat it dry.
An esthetician told me that I needed to exfoliate and I was guilty of not doing so. I immediately went to LUSH and purchased the big tub and brought it with me when I travelled to Cuba last year. I prefer to use this as a body scrub more than a face exfoliator since it contains coconut oil (I hear coconut oil is comedogenic – it can clog pores and create breakouts). The scent is heavenly and my skin feels hydrated and moisturized after I use it.